Quarry landscape
of the month
Quarry landscape of the month
June 2006: Gebel Rod el-Baram, Eastern Desert, Egypt
Situated between Marsa Alam by the Red Sea and the Nile Valley, numerous soapstone quarries at Rod el-Barram constitute a fascinating quarry landscape. Soapstone, a rock composed of talc and other soft minerals, was predominantly used for cooking vessels, in Egypt as well as several other places in the world. Soapstone is easy to carve due to its softness, it does not break when heated and has good heat storage capacity. The quarries are predominantly small in size, but occur in large quantities. Semi-finished and broken vessels are found all over the area, witnessing long periods of production. The quarries have probably been active since the Late Roman Period and onwards, and soapstone vessels were used by the Bedouins in the area until recently. Investigations in the area have been carried out by Prof. James Harrell (forthcoming publication; see also website).
Text by Tom Heldal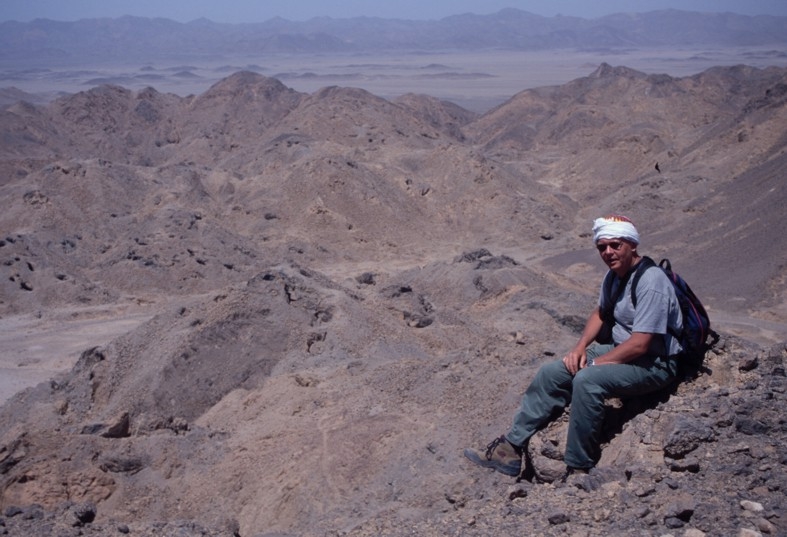 The numerous small soapstone quarries have an impressing impact to the natural landscape at Gebel Rod el-Barram.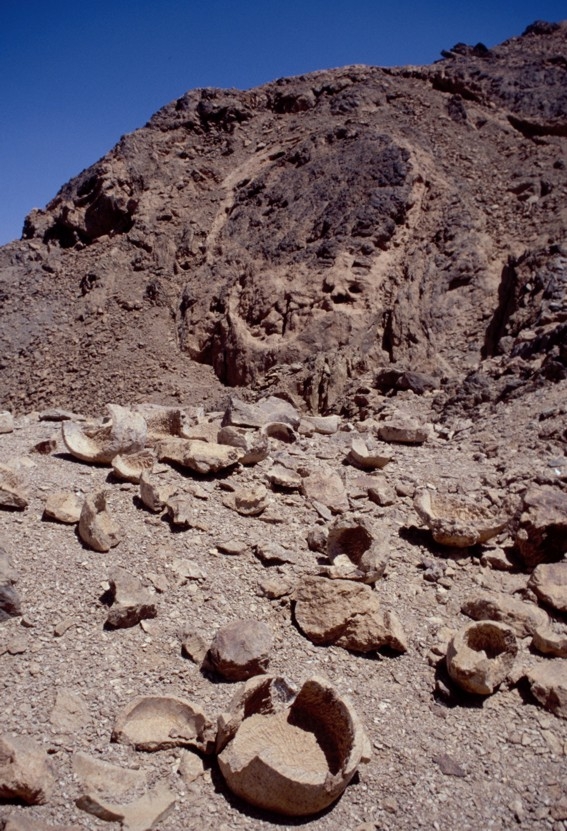 The soapstone deposits are seen as a light coloured margin around lenses of dark serpentinite rock as seen in the upper part of the photograph. In the foreground, several broken vessels are seen. Photo by Tom Heldal.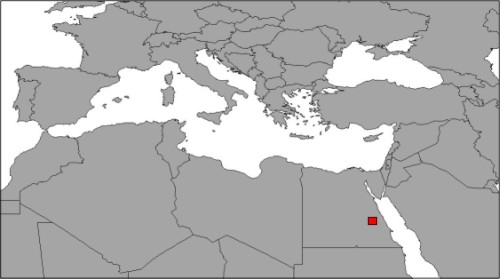 Location map.