Quarry landscape
of the month
Conservation of quarry landscapes
A prerequisite for conservation is that the ancient quarries/quarry landscapes are legally protected or at least officially registered and well-known by the responsible heritage management. In the QuarryScapes project region this is typically not the case. In Egypt, for example, very few of the country's more than 200 large ancient quarries/quarry landscapes are officially registered or well-known by authorities at various levels. An important QuarryScapes aim is to promote the official recording of such heritage resources, in Egypt through EAIS, making the information available in official land-use planning systems.
QuarryScapes deals with ancient quarry landscapes, which often occupy large stretches of land – up to hundred square kilometres or more. Thus, protection is obviously difficult, especially in areas with development pressure. But generally one faces similar issues as in other kinds of landscape conservation programmes: Is there any political and public will to aim for conservation? Who are the interested parties? What is the traditional and modern use of the landscape? Where to set the borders of areas to be protected? How is the relationship between quarries and other archaeological and natural features? What can be "sacrificed"? Where to allow less intrusive development? Which quarries should be regarded as key elements and enjoy special regulations or even be developed as outdoor museums? If desired, how to get visitors and tourists to the area? How to set up a management programme, ideally on a participatory basis? And not least: What are the benefits for whom? How much will it cost?
Knowledge and public interest is the key to conservation. Promoting ancient quarry landscapes – as local, regional or world heritage, QuarryScapes hopes to place them firmly on the conservation agenda. A good indicator for a positive development will be an increase in the number of quarries and quarry landscapes enjoying legal protection on a national level.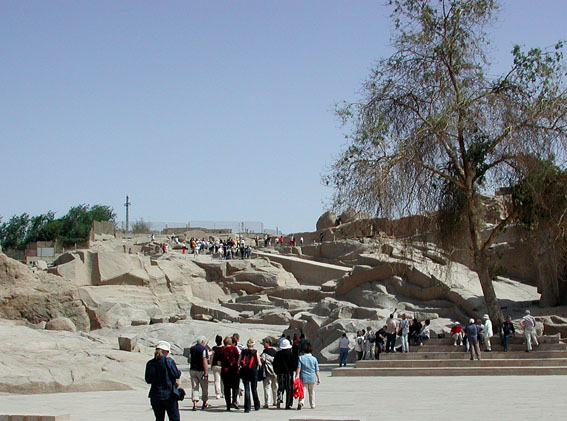 The Unfinished Obelisk in Aswan has been developed to an outdoor museum over the last few years. Photo by Per Storemyr.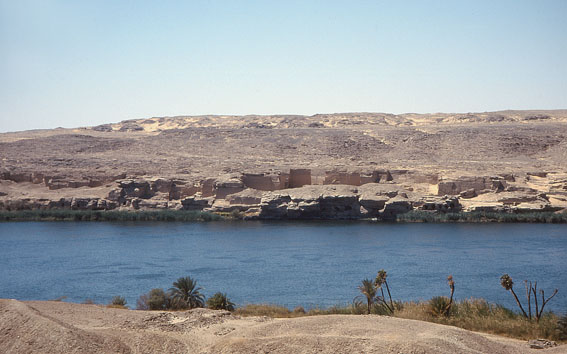 Part of the famous Nubian sandstone quarries by Gebel el-Silsila in Upper Egypt has recently been made accessible to visitors by a short "tourist path". Photo by Per Storemyr.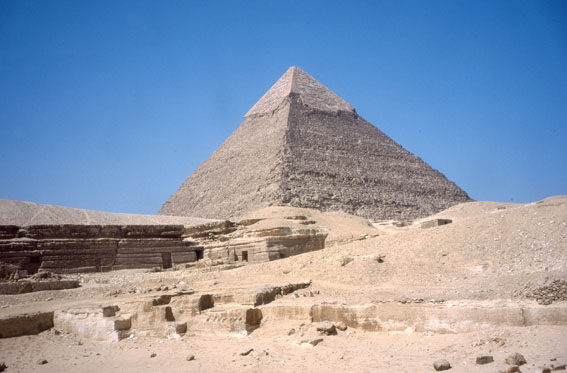 The Giza Plateau: One of the many limestone quarries (in the foreground) used to build the pyramids are well protected as part of the World Heritage Site, but who knows the quarries are there? Photo by Per Storemyr.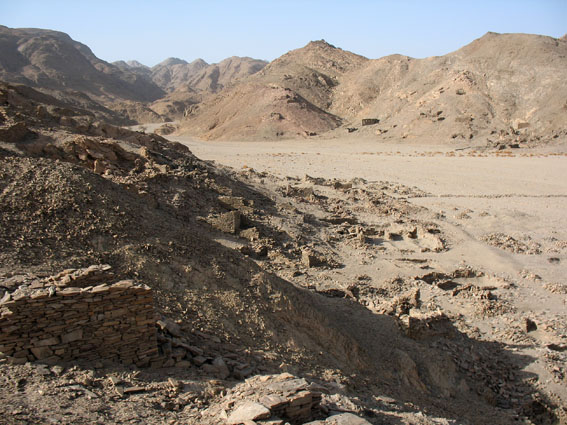 The ancient industrial landscapes with mines and quarries in the Eastern Desert of Egypt can be protected within nature reserves, like here in the Wadi Sikait emerald mining area, which is part of the Wadi Gemal national park. Photo by Per Storemyr.