Quarry landscape
of the month
Ankara Andesite quarries
Andesites of Ankara
Andesites, occurring in the vicinity of Ankara, have been used for constructing the city since the Roman Period or even earlier, until the present time. There are many andesite quarry areas, and an important task is to recognize and characterize the quarries and consumption patterns from the different periods.
More information to be added
The site is included in work-package 2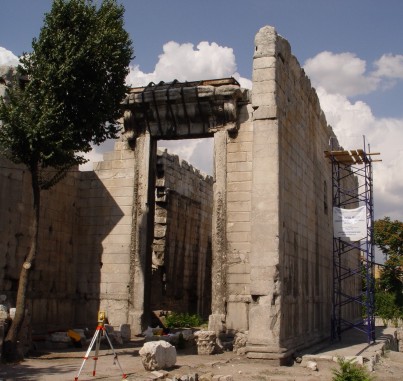 The Agustus temple, Ankara, made of andesite.