Quarry landscape
of the month
"Les Carrières de Bibémus", Aix-en-Provence, France
As evidence of past production, most ancient quarries and quarry landscapes are difficult to protect, difficult to manage and difficult to present to a lay audience. However, some successful examples of conservation and promotion exist, of which "les carrières de Bibémus" takes a prominent place.
Bibémus is situated within a local nature reserve in the outskirts of Aix-en-Provence in Southern France. It delivered yellowish molasse sandstone for Aix and other places from the Roman period until the late 19 th century. The quarries can be found on a forested plateau and feature an impressive "labyrinth" of quarry faces, pits and quarry roads. For professionals the quarries are striking and incredibly interesting; for the lay person they might be exciting like old mines often are. What makes these quarries special today is the fact that the world-famous painter Paul Cézanne had an atelier here and used the quarries extensively as motifs for his paintings. This aspect is what has been taken advantage of in the current promotion of the quarries.
For the 2006 centennial of the death of Cézanne, the quarries have been developed for tourism as part of a Cézanne thematic itinerary in Aix, also including two other sites (his studio and the Jas de Bouffan estate). The trail through the quarries include a small visitor's centre within a Roman underground quarry and a one hour guided walk along quarry roads, to impressive quarry faces and to points where the Provençal landscape can be admired. However, the most important elements of the trail are small platforms, from where there are views to the quarry motifs Cézanne painted; and on the platforms are inserted small copies of the actual paintings. As the visitor's centre, the trails and the platforms are made in a subtle way with minimal disturbance of the quarry landscape. Judging from the public interest in 2006, when most guided tours were fully booked, the presentation concept must be regarded a great success.
Clearly, this success is based on narrative – a story of Cézanne in his beloved quarry. It would have been difficult to achieve the same public interest without the famous painter. Nevertheless, aspects of the way the quarries are presented may be of interest for many other ancient quarries as well. A similar concept has been developed in the World Heritage City of Berne in Switzerland, where the Ostermundigen sandstone quarries, which supplied the city from the Middle Ages onwards, are part of an itinerary following in the footsteps of the painter Paul Klee.
Text: Per Storemyr
Links:
• www.paulkleezentrum.ch (For the quarries, follow the links to "Surrounding area" and "Wege zu Klee")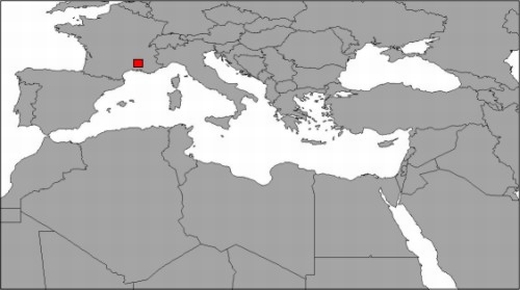 Location map.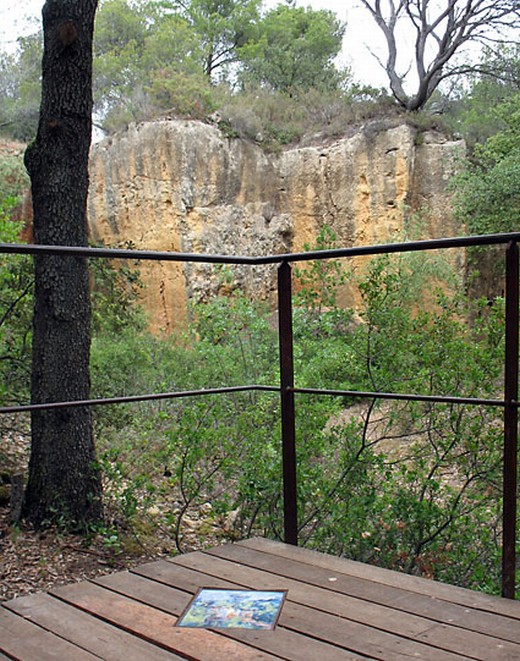 A platform with a copy of a Cézanne painting, with a view to the actual motif. Photo by Per Storemyr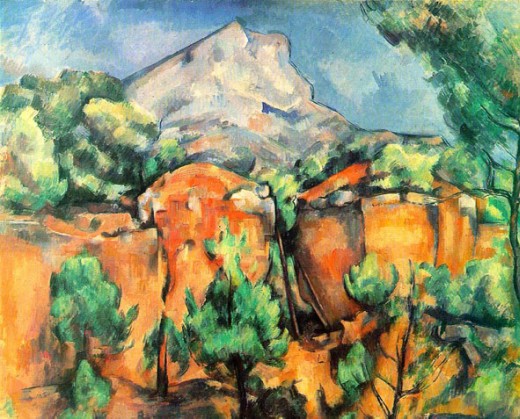 The Bibemus quarries in Aix-en-Provence (Southern France), as seen through the eyes of Paul Cézanne in c. 1897 ("Le Mont Sainte-Victoire vu de la carriere Bibemus", Baltimore Museum of Art, picture from: www.artchive.com/artchive/C/cezanne/mtsv_bib.jpg.html )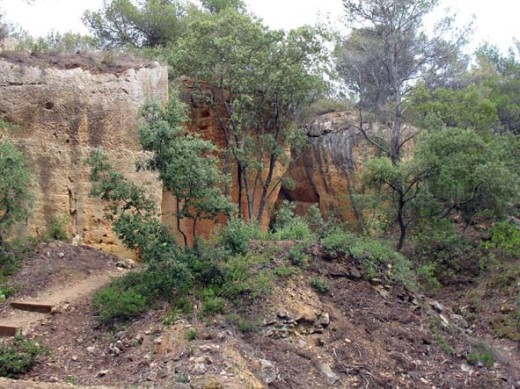 ...and the same area as in the painting above seen through a camera lens today. Photo by Per Storemyr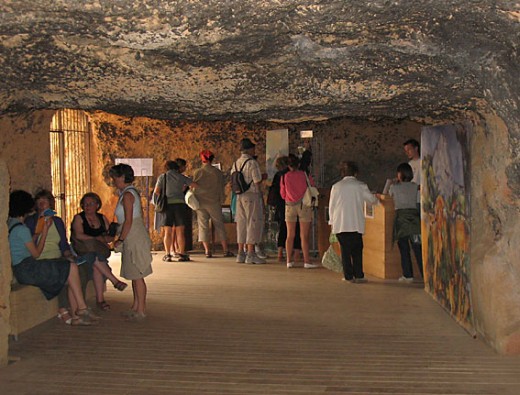 The entrance area to the Bibémus quarries is located in an underground Roman quarry. Photo by Per Storemyr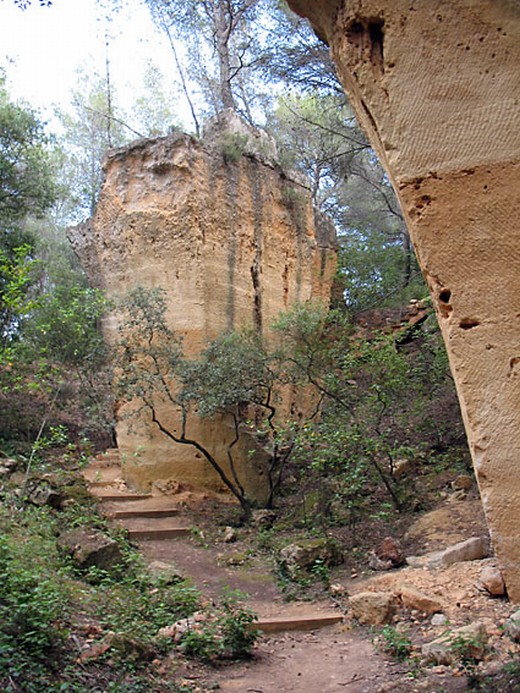 Some of the impressive quarry faces along one of the trails in Bibémus. Photo by Per Storemyr