Quarry landscape
of the month
QuarryScapes Third and Final Workshop, Basma Hotel, Aswan, Egypt, 12-15 October 2008
QuarryScapes third workshop was recently held in Aswan, Egypt. Approximately 40 participants from 7 countries spent five days shared between a symposium at the Basma Hotel and field trips to case study areas in the region. Programme and abstracts from the workshop can be downloaded here. Deliverable No. 7, 9 and 10 were approved by the consortium and can be downloaded from the publications section. Although the project is coming to an end, more products will be published on this website before the end of the year, and a book is planned for the spring 2009.
Text by Tom Heldal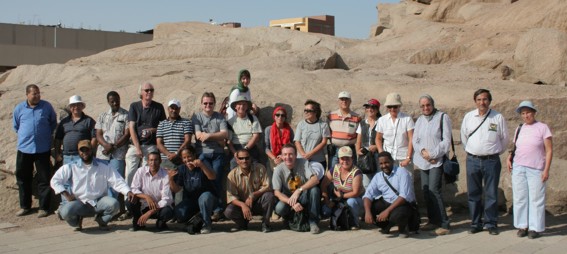 Some of the workshop participants visiting the unfinished obelisk quarry, Aswan (photo: T. Heldal).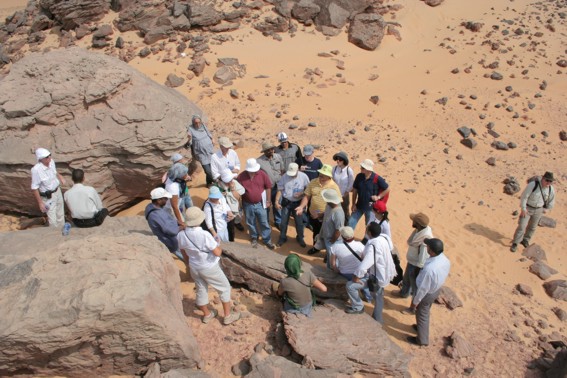 Field trip to the Aswan West Bank (photo: T. Heldal).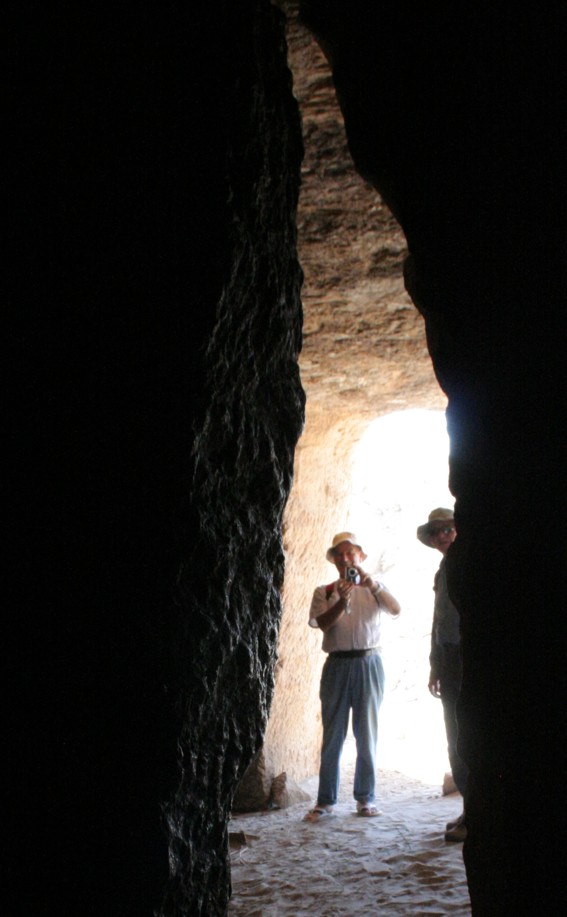 Field trip to underground sandstone quarries at Gebel el-Silsila, Kom Ombo (photo: T. Heldal).